I'm On A Mission To Create More Loving Marriages And Families. Will You Join Me?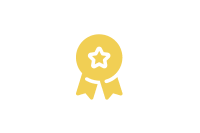 Become a Landrum Coaching Associate-Certified Coach
Join me on my mission to help others discover healing, hope and harmony.
Once you discover love and joy for yourself, you're ready to share this gift with others. Use my resources and format to guide couples and individuals to find the same freedom, happiness and satisfaction with themselves and in their relationships.
Everything I've taught others, I've done myself first. This program is the same. Learn the skills and concepts, then integrate them into your own life so you have a strong foundation of understanding to help others.
The certification program is practical, not theoretical. The skills you'll learn for personal and relationship healing are simple and doable. By experiencing it yourself first, you'll be equipped with relatable first-hand knowledge.
It is research-validated. While I teach from experience and will show you how to do the same, every skill or strategy in the program is validated by research outcomes.
Identify your strengths and weaknesses as a coach. You will be challenged to be the best version of yourself for the sake of your clients.
Because of the personal depth that is essential to successful coaching relationships, sample coaching sessions will be required and evaluated.
After you become a certified coach, ongoing support is provided to build your confidence in your personal and coaching skills.
Nancy Landrum, MA in Spiritual Psychology; Author; Relationship Coach and Creator of Millionaire Marriage Club
All of my work is birthed out of my personal experience, so I'll never ask you to do something I haven't done. But it isn't just my personal knowledge alone. Everything I share, from the books I've written to courses I've created, have been motivated by my personal experience but also anchored in a foundation of research that validates the principles.
Join me and answer the call to help others find the same healing and love.
If you're already a coach and want to offer relationship support to expand your practice, then I'd love to chat with you. Book a complimentary appointment by using the button below.
How To Coach These Skills And Concepts
How long will it take for me to become a certified coach?
Because we start by having you first experience this coaching, the pace is dictated by you. Expect to spend a few months immersed in being coached and learning how to coach
What is the cost?
I offer a wide range of financial options for both personal and relationship work. Schedule a complimentary call to discuss your needs or enter your email address above to be the first to know about the coaching program.
Who is Relationship Coaching for?
If you want a better relationship to yourself and others, and for couples who desire a loving, respectful partnership, coaching is for you. This includes inner child work, disconnecting from codependency (halting self-judgment and people-pleasing) and transformational marriage work.
Join me on my mission to help others discover healing, hope and harmony in their lives and relationships.
Perhaps you're already a successful coach in another arena—like health and fitness, or business growth—and you've seen the need for better relationship skills in your clients and want to add that option to help them and expand your practice. You are the one I am looking for!
I'm on a mission to create more loving marriages and families. Will you join me? Use my resources and format to guide others to find the same freedom, happiness and satisfaction within their marriages and families.
Let's have a conversation to get acquainted and view our options. Book a complimentary appointment by using the button below.