Nancy Landrum, M.A.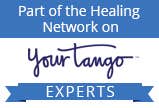 Nancy Landrum is the "how to" person for transformative relationship skills with a combination of experience, practical training and support. Her Millionaire Marriage Club is the best online marriage skill training available.
Why does Nancy believe she can help you improve your marriage? and other relationships?!
FIND OUT HERE!
Download first three chapters of Nancy's signature book, "How to Stay Married & Love It! Solving the Puzzle of a SoulMate Marriage".
GET YOUR FREE BOOK SAMPLE
Find a Powerful Resource Here!
Join me on Facebook
&copy 2018 Nancy Landrum. All Rights Reserved.