Guides for building a happy, lasting marriage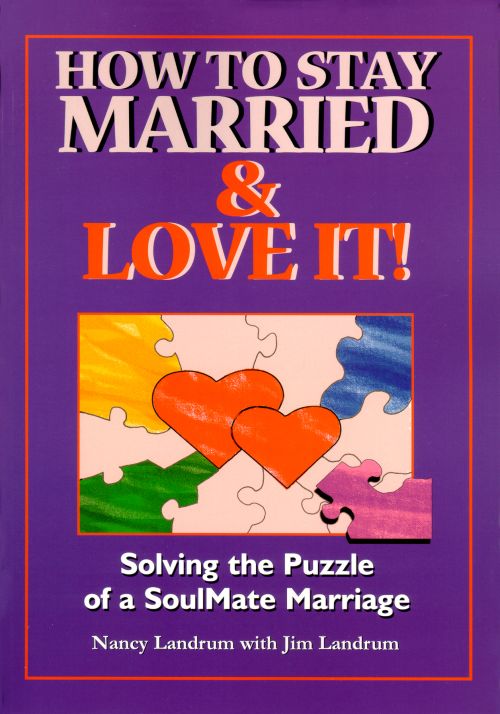 How to Stay Married and Love It!
The Landrums combine the story of their journey to marital bliss with clear instructions about how to speak so your partner can hear you, listen with empathy, maintain a commitment to mutual respect, solve problems and gladly stay married! Paperback, Kindle and Audio.
Stepping TwoGether: Building a Strong Stepfamily
Building a Strong Stepfamily shares research validated skills and strategies that make succeeding as a loving stepfamily easier. Stories shared by several step-couples. Paperback, Kindle and Audio.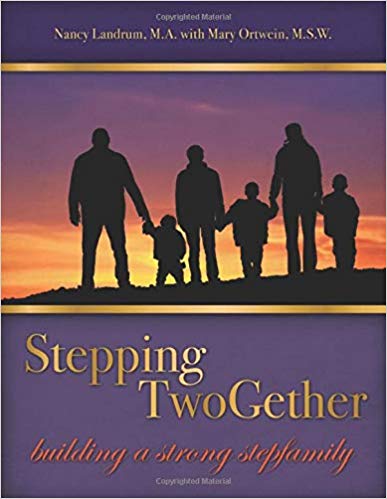 How to Stay Married and Love It… Even More!
How to EVEN MORE, Adds essential components such as priorities, expressing appreciation, creating a joint vision for your relationship, balancing responsibilities, adopting supportive beliefs, and keeping romance alive fill in the missing pieces of the SoulMate puzzle. Paperback and Kindle.
Pungent Boundaries
Pungent Boundaries demonstrates how to reduce the resentment that poisons relationships by setting healthy boundaries. Woven through is the story of Nancy's recovery from co-dependency with her drug addicted son. Paperback, Kindle and Audio.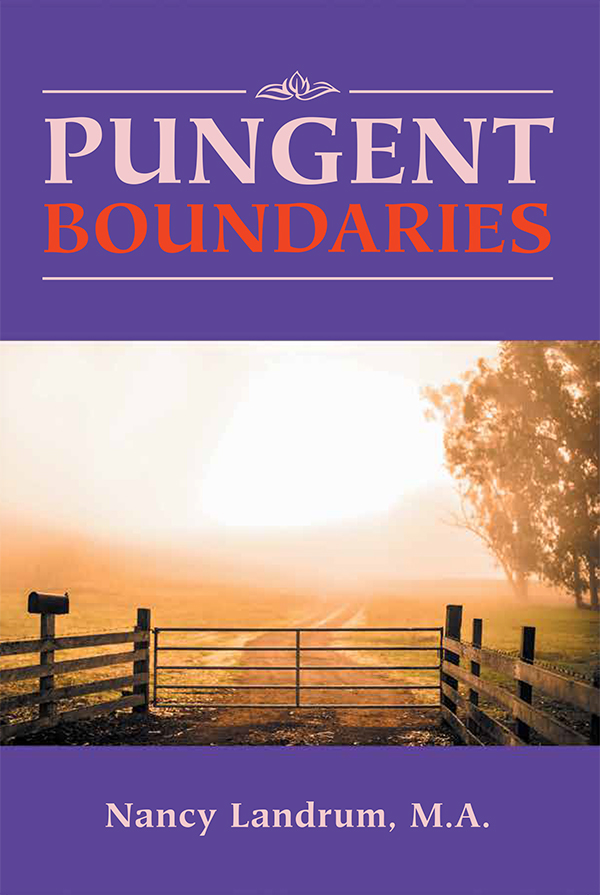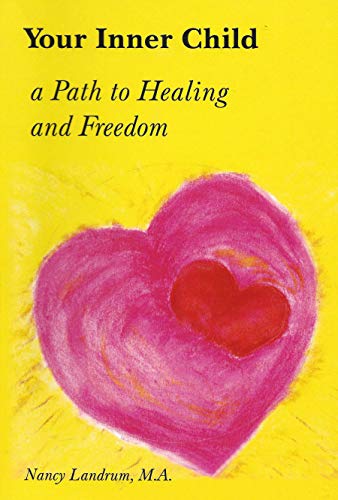 Your Inner Child: a Path to Healing and Freedom
Your Inner Child: a Path to Healing and Freedom Shares Nancy's personal journey of healing by using this powerful method of developing an inner parent to love and care for yourself. Paperback, Kindle and Audio.
The Love Potions for Healthy Relationships Series
The Love Potions for Healthy Relationships Series takes the skills the Landrums learned and taught to transform marriages and applies those skills to all relationships. Each available as paperback or e-book.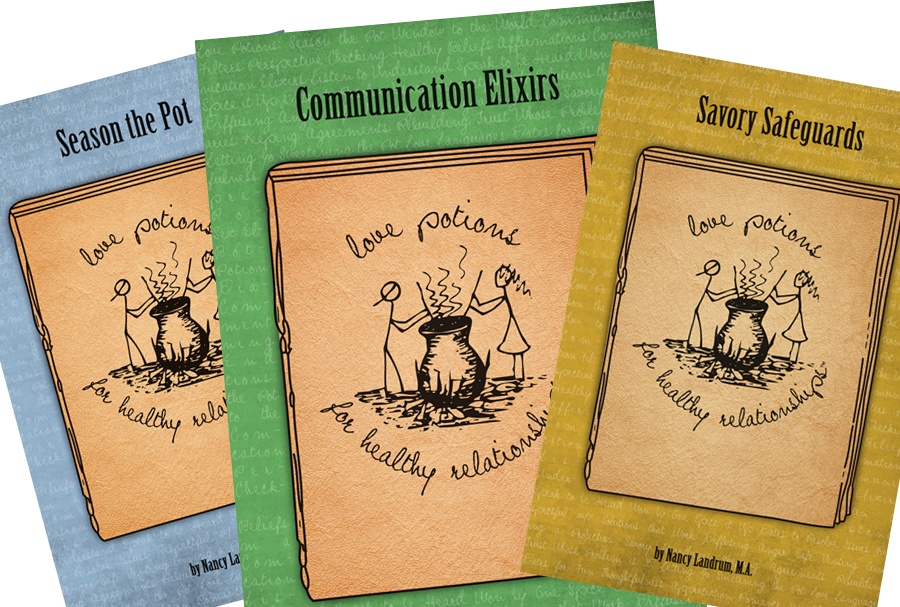 The Series Bundle!
The Love Potions for Healthy Relationships Series applies the same communication and conflict management skills that work for couples into all other relationships. Examples from parent-child, friend-friend and employer-employee are given.
Season the Pot
Season the Pot uncovers the powerful role of unconscious beliefs in determining the relationships we attract and quality of the relationships we experience. Paperback and Kindle.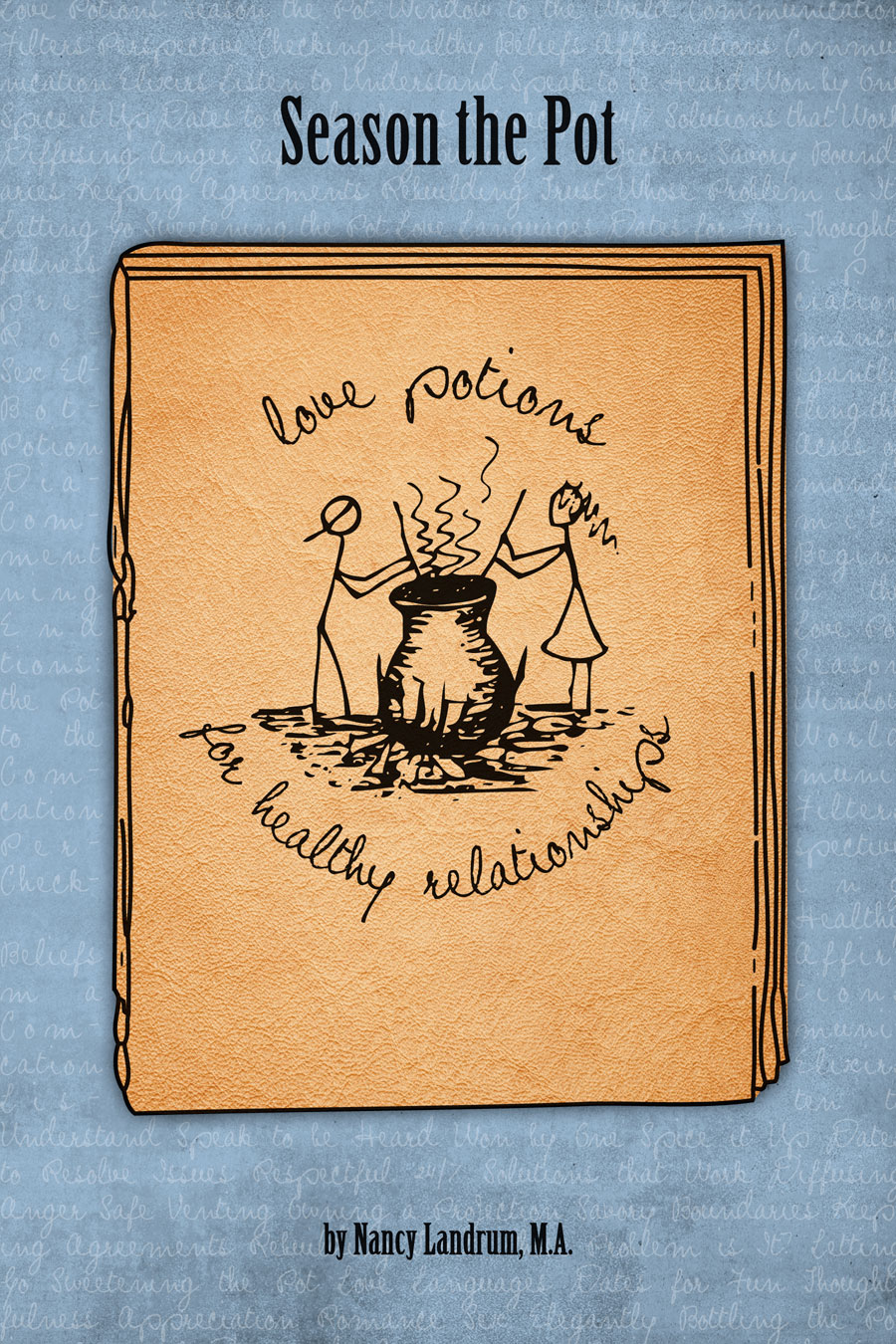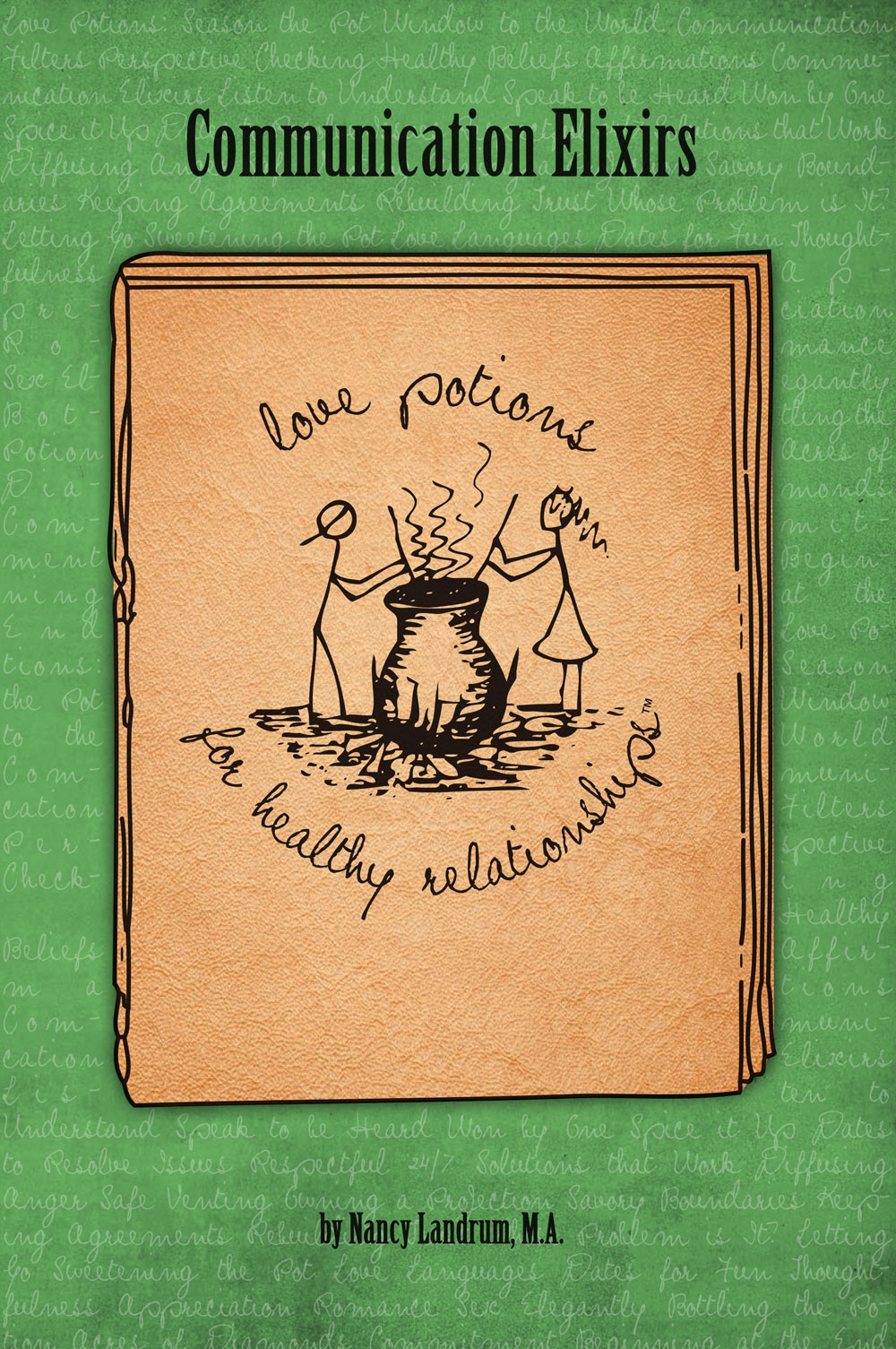 Communication Elixirs
Communication Elixirs defines how to replace common communication methods that always damage a relationship with simple skills that enable each person to be heard and understood. Paperback and Kindle.
Savory Safeguards
Savory Safeguards provides practical strategies for managing strong emotions as well as a powerful problem-solving process. Paperback and Kindle.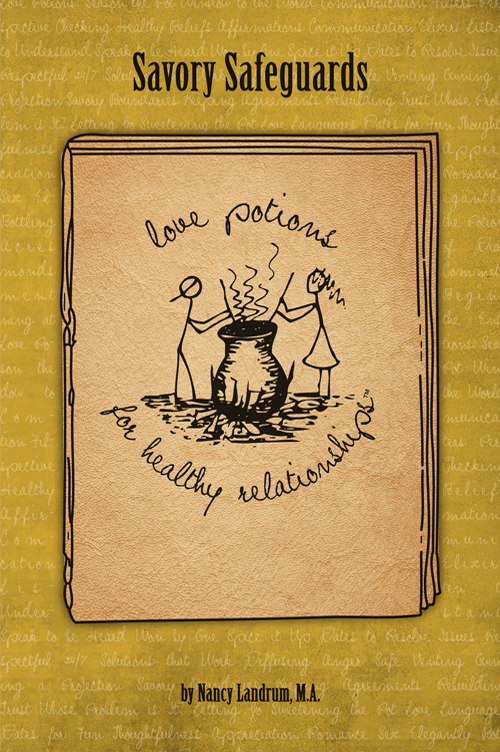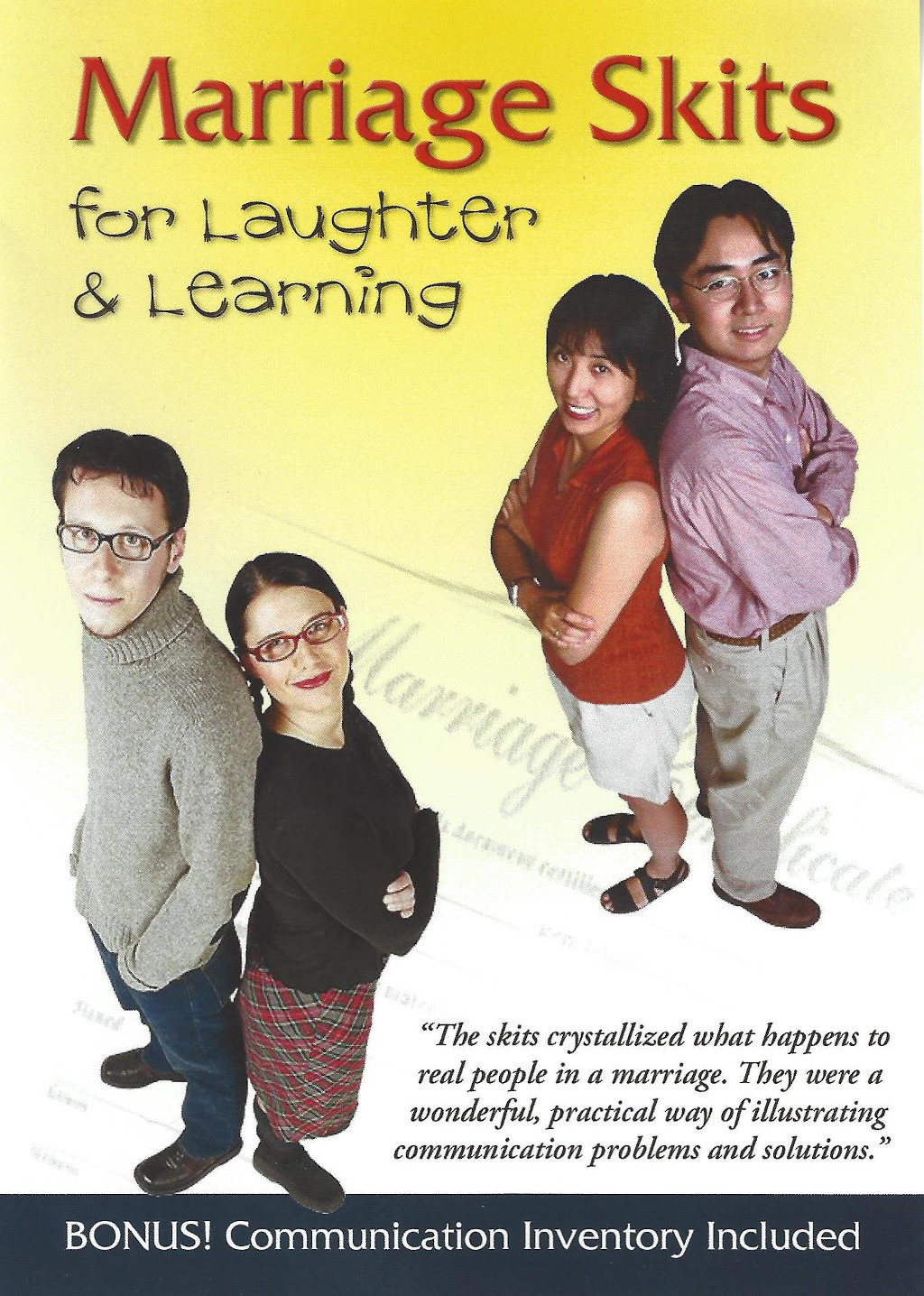 Marriage Skits for Laughter and Learning
Jim and Nancy used light-hearted skits in their classes to demonstrate a relationship without skills vs. a relationship that uses the skills taught in How to Stay Married & Love It! Amateur actors do a credible job of presenting skits that make learning painless!
"Nancy is phenomenal at bringing people closer. She was able to get to the root of our issues very quickly, and helped us to heal them using not only her decades of knowledge and experience working with couples but also via her Millionaire Marriage program. This program is incredible! Before Nancy we had tried everything we thought 'should' help but the distance continued to grow. Through this program, and talking with Nancy each week, we were able to address the root of this issue, and ended up becoming more emotionally, and physically close than we ever had before, even better than the 'honeymoon phase'!"
"What Nancy teaches is the "HOW" in a marriage. How to talk to one another, how to focus on the present to build a better future, and how to heal our own hearts as individuals so we truly have a deeper connection to ourselves and our partners. The tools that we were given have helped us be better parents for our children, more loving and patient with family members, and more thoughtful leaders in our business. We didn't have to settle for a "good" or "typical" marriage. We get to have a GREAT marriage that gets better knowing what we know now, to make it great! We truly cannot thank Nancy enough!"
"I saw a major change in my beliefs and made so much personal growth during my time with Nancy that it not only helped my relationship with my partner and family but also my relationship with myself. I am currently learning to build my self-esteem and to love myself and I honestly never thought I would get this far. With Nancy's guidance through the inner child work, I can say I am coming out of this stronger and mentally healthier than ever before. If I hadn't had gone to Nancy I would have been stuck in the same rut my whole life. I am so grateful for her and her work."
Learn More About Your Communication Style And What You Need To Repair Most In Your Relationship By Answering Three Simple Questions
Discover how you can have the satisfying relationship you've always wanted. Plus, unlock free 10-day access to the first module of my signature relationship course, Millionaire Marriage Club, and extra tips from me so you can start rebuilding the marriage you hoped for when you said, "I do"!
The Relationship Resolutions Quiz
What is your largest complaint in your relationship right now?
We just can't communicate!
He/she doesn't listen to me.
I feel so unappreciated.
I'm tired of fighting.
I don't want to divorce, but I'm tired of being unhappy.
The romance is gone.
I feel unimportant to him/her.
We're more like roommates than a couple.
Enter your email address to view your results immediately!