I am your guide for building a happy, lasting marriage.
Experience a measurable improvement in your life with the skills needed to continue growing.
Through the support and extensive knowledge you'll receive with this co-creative coaching relationship, you can truly discover a better relationship to yourself and others, along with practical skills to give up old habits and commit to new, respectful, sustainable behavior.
"Nancy is phenomenal at bringing people closer. She was able to get to the root of our issues very quickly, and helped us to heal them using not only her decades of knowledge and experience working with couples but also via her Millionaire Marriage program. This program is incredible! Before Nancy we had tried everything we thought 'should' help but the distance continued to grow. Through this program, and talking with Nancy each week, we were able to address the root of this issue, and ended up becoming more emotionally, and physically close than we ever had before, even better than the 'honeymoon phase'!"
"What Nancy teaches is the "HOW" in a marriage. How to talk to one another, how to focus on the present to build a better future, and how to heal our own hearts as individuals so we truly have a deeper connection to ourselves and our partners. The tools that we were given have helped us be better parents for our children, more loving and patient with family members, and more thoughtful leaders in our business. We didn't have to settle for a "good" or "typical" marriage. We get to have a GREAT marriage that gets better knowing what we know now, to make it great! We truly cannot thank Nancy enough!"
"I saw a major change in my beliefs and made so much personal growth during my time with Nancy that it not only helped my relationship with my partner and family but also my relationship with myself. I am currently learning to build my self-esteem and to love myself and I honestly never thought I would get this far. With Nancy's guidance through the inner child work, I can say I am coming out of this stronger and mentally healthier than ever before. If I hadn't had gone to Nancy I would have been stuck in the same rut my whole life. I am so grateful for her and her work."
Nancy Landrum, MA in Spiritual Psychology; Author; Relationship Coach and Creator of Millionaire Marriage Club
I teach from my own personal experience of learning effective skills necessary to save my own marriage as well as overcoming depression and extreme people-pleasing. I've walked in your shoes and will never ask you to do something I haven't done myself.
Learn More About Your Communication Style And What You Need To Repair Most In Your Relationship By Answering Three Simple Questions
Discover how you can have the satisfying relationship you've always wanted. Plus, unlock free 10-day access to the first module of my signature relationship course, Millionaire Marriage Club, and extra tips from me so you can start rebuilding the marriage you hoped for when you said, "I do"!
The Relationship Resolutions Quiz
What is your largest complaint in your relationship right now?
We just can't communicate!
He/she doesn't listen to me.
I feel so unappreciated.
I'm tired of fighting.
I don't want to divorce, but I'm tired of being unhappy.
The romance is gone.
I feel unimportant to him/her.
We're more like roommates than a couple.
Enter your email address to view your results immediately!
How will I know coaching will work for me?
When you are willing to face down the dragons inside of you, I can guarantee coaching will reveal a happier, freer you. I place an emphasis on pairing your personal commitment to change with my knowledge and guidance so you can make a measurable improvement in your life.
What is the cost?
I offer a wide range of financial options for both personal and relationship work. Schedule a complimentary call to discuss what options are best suited for you.
Who is Relationship Coaching for?
If you want a better relationship to yourself and others, and for couples who desire a loving, respectful partnership, coaching is for you. This includes inner child work, disconnecting from codependency (halting self-judgment and people-pleasing) and transformational marriage work.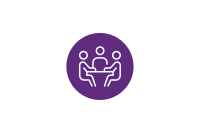 Imagine what would be possible in your life and relationships when you're free from depression, resentment and unhappiness.
There's nothing more bonding in a relationship than for one partner to deeply listen to the other with the intention of understanding how they feel. It's very seductive to be listened to at that deep level and know you've been heard.
This transformation comes by learning and practicing skills that cultivate safety, intimacy, appreciation and commitment so you can experience greater levels of happiness that become your new normal.
Whether you desire to achieve personal growth and healing or see improvements in your marriage, I can be your guide.