THE MILLIONAIRE MARRIAGE CLUB Digital Courses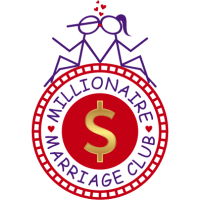 Millionaire Marriage Club
Learn the skills needed to exchange what isn't working for behaviors and concepts that will transform your relationship with your partner, your children, and your stepfamily so yours may feel like a million dollars.
Millionaire Marriage Club
A self-paced digital course to help you rediscover the love you know is there and truly build the healthy relationship you hoped for when you fell in love.
Millionaire Marriage Club:
Stepping Twogether Edition
Get all of the amazing resources included in Millionaire Marriage Club, plus exclusive content created specifically for step families.
What is a Million-Dollar Marriage?
A Million-Dollar Marriage is one in which both partners experience safety, support, and room to grow, while giving and receiving love, respect and affection.
The goal of Millionaire Marriage Club is to create a safe zone in your marriage where you may heal from past wounds and grow as individuals while experiencing the joy of loving and being loved so the devotion you share can be nurtured and thrive.
"Our lives are so much less stressful since we learned the skills taught in Millionaire Marriage Club. We get along so much easier. We are so grateful!"
"My partner and I began the Millionaire Marriage Club and within the first week saw significant results.He and I put in the work to learn to communicate better and that changed our relationship for the better almost instantly."
WONDERING HOW THIS COURSE WILL HELP YOUR MARRIAGE?
Answer these 3, simple questions to discover what change will make the biggest impact in your life so you can have the healthy relationship you've always wanted.
Plus, unlock free 10-day access to the Millionaire Marriage Club Module 1 and extra tips from me to address your primary marriage struggle so you can start today to rebuild the marriage you hoped for when you said, "I do!"
The Relationship Resolutions Quiz
What is your largest complaint in your relationship right now?
We just can't communicate!
He/she doesn't listen to me.
I feel so unappreciated.
I'm tired of fighting.
I don't want to divorce, but I'm tired of being unhappy.
The romance is gone.
I feel unimportant to him/her.
We're more like roommates than a couple.
Enter your email address to view your results immediately!