Nancy Landrum, M.A.
Nancy Landrum, MA, Author, Relationship Coach, Creator of The Millionaire Marriage Club at www.RelationshipRehabCoach.com has been featured on The Washington Post, Huffington Post, Psych Central, Thrive, Authority, Medium, Emotional Intelligence, UpJourney, Bustle, Woman's Day magazine (March 2022), Your Tango and Host of the "Relationship Rehab Show" (April 2022) for Bold Brave TV.
For 25+ years, Nancy  has specialized in transformative relationship skills for couples including strategies for stepfamilies to succeed. Nancy brings her MA in psychology, personal experience and research proven strategies to help couples and stepfamilies communicate and resolve conflicts. Nancy's coaching for relationship happiness can be found in her streaming course, "The Millionaire Marriage Club" and 8 books, including "How to Stay Married & Love It!" and "Stepping TwoGether: Building a Strong Stepfamily". Nancy's private coaching reaches couples across the US, Australia and beyond through Zoom and locally in person.
Nancy's motto is "I teach couples skills that put me out of business."
The Millionaire Marriage Club is the vehicle that can deliver the understanding and the motivation to turn your marriage from struggling, or mediocre, to enchanting! Be sure to check it out!
Testimonies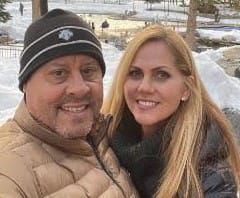 My husband and I are a blended family and have been married almost 17years. We were desperately in need of a marriage coach. I found Nancy and the Millionaire Marriage Club by searching online for a  Christian Marriage Coach in our area. After reading several different reviews on different counselors in the area I chose Nancy. We met with Nancy in early October 2021  for the first time.  We both really liked her and the skills the Millionaire Marriage Club had to offer. We chose to do the self coaching option. With our busy schedules it worked for us. The skills we have learned with the Millionaire Marriage Club have already made a difference in our relationship. It has improved our communication skills with each other significantly in just four months. These are tools that can be used to improve communication with anyone. Nancy is a pleasure to work with!! She was always available to meet with us when we needed her in person coaching. She is very responsive and most of the time got back to us within minutes of sending an email.  We wish we would've found her 17 years ago!!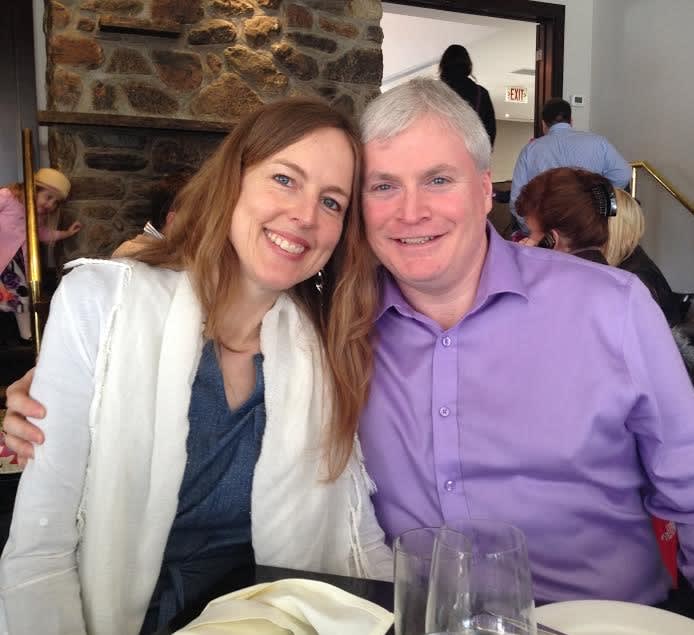 Nancy is phenomenal at bringing people closer. She was able to get to the root of our issues very quickly, and helped us to heal them using not only her decades of  knowledge and experience working with couples but also via her Millionairre Marriage program. This program is incredible! Since the onset of Covid, we had been experiencing emotional distance with one another. Before Nancy we had tried everything we thought 'should' help but the distance continued to grow. Through this program, and talking with Nancy each week, we were able to address the root of this issue, and ended up becoming more emotionally, and physically close than we ever had before, even better than the 'honeymoon phase'! This step-by-step program is not only easy to follow but it's also fun to do. We looked forward to doing the exercises each week. Nancy herself is kind, compassionate and easy to open up to. She was there for us whenever we needed to talk, and would respond to our emails always within a few hours. We felt completely supported by her. She was like our very own cheerleader. Thanks to her, our marriage is stronger than it's ever been. We have an energy of love and respect that's there all the time, and we are so excited making our dreams for our family become a reality.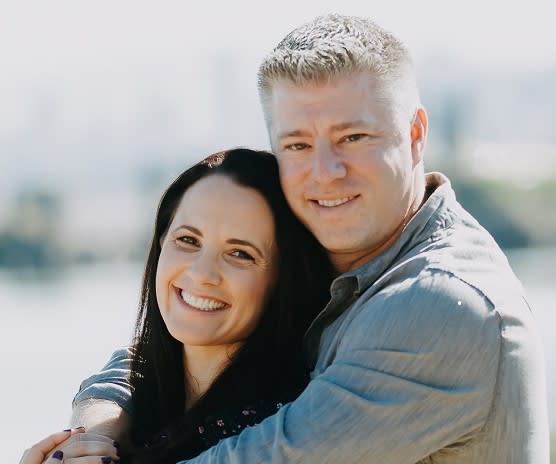 Nancy is amazing! My husband and I have been married for 13 years. We've had what we felt was a "good" marriage filled with typical highs and lows. When we heard about what Nancy's coaching could help us with we felt it could be something that might make our marriage even better, so we committed to the process and started! What we learned is more valuable than we could have ever imagined! It wasn't "counseling" and talking about the past. What  Nancy teaches is  the "HOW" in a marriage. How to talk to one another, how to focus on the present to build a better future, and how to heal our own hearts as individuals so we truly have a deeper connection to ourselves and our partners. The tools that we were given have helped us be better parents for our children, more loving and patient with family members, and more thoughtful leaders in our business. We will continue implement what we've learned from Nancy so that we never go back to the way things were. We didn't have to settle for a "good" or "typical" marriage. We get to have a GREAT marriage that gets better knowing what we know now, to make it great! We truly cannot thank Nancy enough and highly recommend her!!
We knew that we loved each other, but there were certain feelings within each of us that often drove a wedge between our hearts.  As time passed, tension remained, which would only subside by burying those feelings.  For the most part, our days were good.  To be honest, they were "good" because we were walking on eggshells around each other.  We tried not to get into heated discussions or arguments.  What was the issue?  It was our lack of communication skills.
Nancy taught us to communicate properly thru skilled discussions and perception checking.  It was difficult because pushing away one's ego is inherently difficult.  Today, we are better equipped to converse about issues in a loving and respectful manner.
Our relationship now feels more loving than ever.  A skilled discussion per week helps keep the lines of communication open, which paves the way to being less afraid of conflict and becoming more in tune with each other.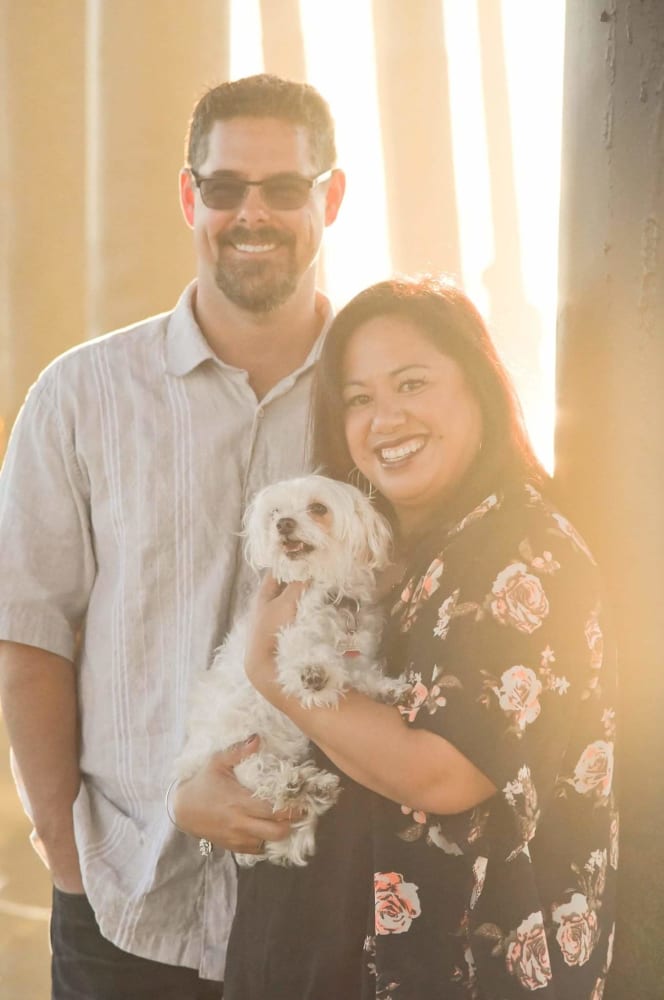 Steve and I came to Nancy at a critical time in our relationship. We had been fighting so much and things just continued to get progressively worse and more intense. We both decided we needed to seek help or our relationship would not last.
Nancy was amazing. She welcomed us and made both of us feel so comfortable that we were able to open up about things we never even thought were issues. We both knew that our communication skills were lacking but we didn't know how to fix it!
Nancy's program showed us how to do something as easy as listening to each other. Listening to one another broke the cycle of arguing and allowed us to have our own feelings heard and understood. We now have true conversations instead of arguments.
Overall, we have developed so much more respect for one another. We both highly recommend Nancy's coaching and her Millionaire's Marriage Club.
Wow. Very enlightening. I have a child that gets frustrated easily, and I get frustrated with his frustrations. After a blow out on Sunday morning (he was very mad and crying and I was mad and hollering) I remembered that listening to understand may be useful to de-escalate arguments and solve misunderstandings. So I tried it...I started acting like a grown-up again, and put aside my anger and frustration and asked my boy to tell me how he feels. As he spoke I repeated his words back to him. I just listened to what he had to say and made sure that he knew I heard him by repeating his words back to him. Slowly, but surely, he stopped his sobbing and crying. As he talked I continued to listen to understand and he continued to calm down ( I also continued to calm down). After just a few minutes of listening to understand I really felt much better and a lot more relaxed. I can't speak for my sons feelings after our short conversation, but and I'm pretty sure that he felt better too.
Carmen's husband was unwilling to be coached, so she came by herself for several months. This is her report more than a year later:
"It is my pleasure to refer a very good friend of mine and I know you will be so helpful to her like you have been to me. Your Pungent Boundaries book is probably my favorite book of yours! The kids and I are well. I'm still going through a lot with (husband) but I'm staying strong and keeping my boundaries like you taught me. You have empowered me tremendously and it has helped me keep my inner peace while seeking Jesus to stand beside me as my guide. I can't ever thank you enough. That year I saw you was the best thing a I ever could have done for myself."
I especially appreciate Nancy's explanation of Perception Checking. What a simple, valuable communication tool. I see how using Perception Checking would unveil truth and deepen intimacy rather than triggering hurt that comes from misunderstanding. Along with other gifts from the course, this is definitely a keeper!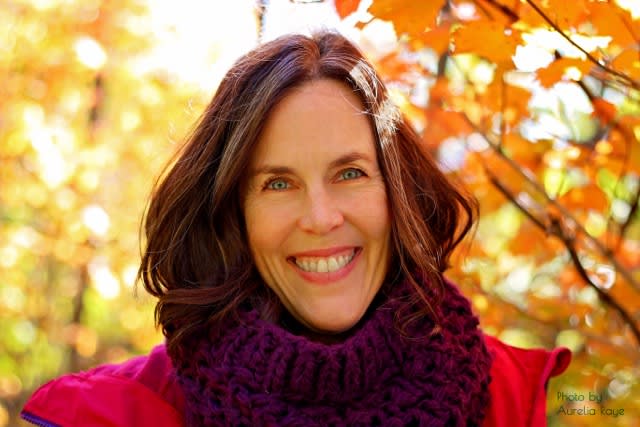 Nancy has deep inner wisdom. This is especially obvious when it comes to helping couples create a relationship that happily lasts. Nancy helps each person gently and lovingly break down the barriers caused by wounds so that both parties are able to hear each other. Nancy is a master at helping couples do this. I would not hesitate to recommend her if you're looking for support in making the transition to a more loving, lasting, and thriving marriage.
Nancy has wonderful insight when it comes to turning a wounded relationship into a healed one. She gave us all the tools, guidance and direction we needed to take our almost completely broken marriage and stepfamily and restructure it into the loving relationship and family we dreamed of. We did not think it was possible, Nancy was our last hope. We both learned that sometimes the way to make a relationship and family flourish isn't always what our parents showed us growing up. What Nancy shared with us not only transformed our thinking but showed our kids what a respectful loving marriage looks like. We committed to the process, made adjustments, had patience and then witnessed a miracle.
Jim: "We were married in August 1999. We had each been married three times before. The odds against our marriage lasting were great. Statistically we were told that we had a 5% chance of making it. We each knew that it would take a lot of communication skills to get through our issues. (By practicing Listening to Understand) we were able to get deeper than the data level down to the feeling level. Once we were there and felt each other's concerns, arriving at a solution was easier. I felt Sheri from the inside: her pains, her joys, her hopes. Her happiness and NOT hurting her became more important to me."
Sheri says," I really enjoyed our Skilled Discussions. I felt understood. I also felt after 12 years of communicating, that Jim finally got it! At a deeper level, our individual agendas were less important and pleasing each other was more important. Our issues became solvable. We also liked how quickly we got results and that the solutions tended to be permanent rather than just negotiated settlements that lasted until one of us reopened the discussion. We now know our marriage will last 'til death do us part. We can solve any issue that raises its head."
Chris, "While many of us might benefit from years of psychoanalysis to become better relationship experts, few of us have the time, emotion or resources to undertake this lengthy and sometimes arduous process. Nancy takes a thoughtful, insightful yet wholly pragmatic approach toward relationship building that focuses upon the mechanisms of communication and understanding. These techniques and insights, if practiced, yield real growth and understanding in a relationship by smoothing out the day-to-day obstacles to communication and replacing misunderstanding with mutual respect, empathy, and intimacy."
Felicia: "Probably most of us have not had the best role models for a good marriage. We enter into these relationships with all the love and sweetness, only to find out how we can't even communicate with one another. Most of our arguments stem from simple misunderstandings. It can be very frustrating and very demoralizing. Fast forward to Nancy! Yea! What a wonderful, caring, and practical coach. She is amazing! I would highly recommend her skills and expertise and already have. Her books are insightful, funny and very poignant. If you're having issues with your spouse, child, parent, Nancy can help you bridge those gaps with REAL help not just a bunch of psycho-babbel! (not sure if that's a word.lol) Thank you Nancy! We love you!"
When I first met James and Kim, she had one foot out the door, asking for divorce We worked together to improve their communication skills for the three months I was coaching them. They practiced the skills and read, not one, but TWO recommended books together in the evenings. I received the first email from Kim a few months after our work together ended.
Kim, "I just want to let you know:
You are such an inspiration. You really have taught us so much! (Which we needed desperately)
We will miss you! We both looked forward to seeing you on Saturday's. :-)
However, we discussed how excited we are to finally see where this has taken us. Such a positive direction. We are very grateful for that."
Kim
**And one year later, I received this update:
Kim, "James and I are doing great. In my opinion, we treat each other with more respect. We are much more aware of how we say things to one another. We are positive with each other and do not beat each other up by words or how we use them when approaching each other. We really try hard to remember things don't always appear the same to the other sometimes and that is okay, but to try to see both ways.
We work very hard as a team for our family which I think really benefits us all, including the children.
James has not let up one bit since we left on striving to be the perfect husband he is.
We have both taken what we learned and apply it daily.
I know I am saying "WE" when I am supposed to speak for myself, but James is agreeing with me as I write this. :-)
Thank you for all you have done for us. Everything we have learned has gone so much further than just the relationship between James and I. It helps us better understand how to communicate effectively with our children, coworkers, family, etc."
"We were dating and had just had our first fight. We were still upset when we went into class, and it just so happened that the topic of this class was Skilled Discussions. We role played a skilled discussion in class, and to our astonishment, we actually got directly to the core of our issue and worked it out. The feeling was amazing. This was truly a breakthrough for us--we had no idea these tools existed, and previous to this we really had few skills to successfully handle conflict. We've continued to practice skilled discussions, and it has really been key to us growing closer to each other. We've recently married and could not be happier with our communication and level of intimacy!"
Rich and Katie have a history of being very volatile…reactive. They have worked hard to learn how to manage their anger and resolve issues with a SD. I got this email from Rich this week. I have their permission to share it with you.
Some things to share- while Katie & I were in conflict this past week and were both "possessed" by our inner two year olds we managed to put that rubbish aside and work through our conflicts! It was very painful for us both, but we did it thank God and its heart warming and reassuring that we can manage and navigate out of conlficts back into a healthy state! We are learning
Katie and I went Salsa dancing last Wednesday evening and had a BLAST! I was reflecting on it while out at the farm and what a great time we had together and I was smiling to myself- felt happy inside and had "butterflies!". So when I became more aware of what I was feeling inside and why. I went on to think of other things I love about my wife and rediscovered all these AMAZING things I love about my amazing wife. I felt re-energized & filled with joy, as if I had just fallen in love with her yesterday. I was counting the minutes until I'd be back home and able to see her and hear her voice! It was an energizing experience, I concluded we spend so much time being consumed by the mundane and daily activities of life or by the stupid trivial negative things that we lose sight of the more important and positive things in our life or in our marriage
I have dreams of traveling, but my husband Earle is a home-body. We'd talked about this difference before, but when Nancy led us through our first Skilled Discussion we each understood the other's point of view better than ever before. Then Nancy challenged us to find a solution that met his need for safety and my need to enjoy traveling with him. Within minutes we had three or four options that work for both of us! I am dreaming of traveling again!
Mike: Kathy would give what felt like excessive instructions to me about how to do the simplest task. It made me feel dumb and resentful. Yet other times I was happy to hear her ideas and follow instructions.
Kathy: Great question! I don't like it when you get huffy and tell me to stop nagging. But I don't want to make you feel disrespected, either. So, how do I know when it's OK to tell you what to do and when it is annoying?"
The solution Kathy came up with was for Mike to say "bananas" as her clue when he wanted to be left alone to complete a task without her "help." A nonsense word is a great, nonsensical way to signal your partner that "it's happening again!" The person who needs to change the habit always gets to choose the method of the reminder.
Join me on Facebook
&copy 2022 Nancy Landrum. All Rights Reserved.